Game Development (Technical)
Discuss the technical aspects of game development including programming, web development, porting, localization, and technical issues.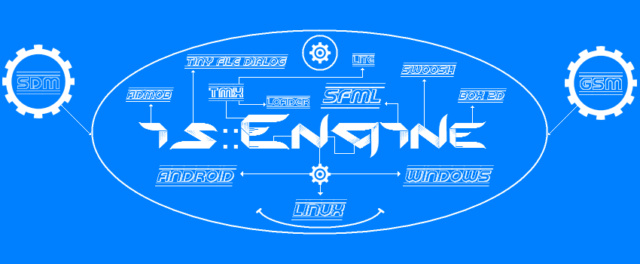 Hello everyone,

I present to you is::Engine a 2D C++ game engine (open source) created with SFML library that allow you to easily develop your games on Android and PC (Windows, Linux). Here are some features :
Language Manager (English and French by default)

Automatic management of SFML window

Box 2D library

TMXLite

TMXLoader

SDM (Step and Draw Manager)

GSM (Game Sound Manager)

Basic Collision Engine

Swoosh library (Screen Transition effect)

Game Scene

Button System

Background...