Hi all, anyone here into
synthwave
?.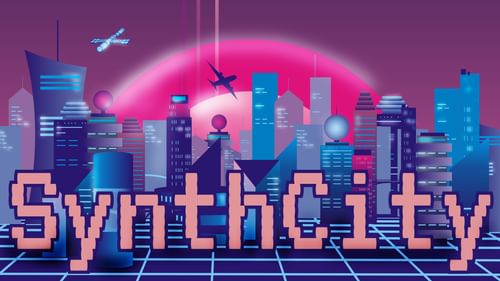 Name:
SynthCity
Type:
Idle clicker (like cookie clicker or adventure capitalist)
Release status:
beta
Download:
https://gamejolt.com/games/SynthCity/407852
SynthCity is now in beta version, the game still needs some of changes, adjustments and balance. The goal is to earn as much money (Palms), build as much buildings as possible and unlock all achivements.
Things that will be changed:
-money balance
-achivements graphic design
-add random events (which are still not implemented!)
-Visitor font is not available in windows 7 (status for others OS is unknown), will be added to game package in beta version. Note that this bug is known and some layouts/graphics bugs may ensue because of font lack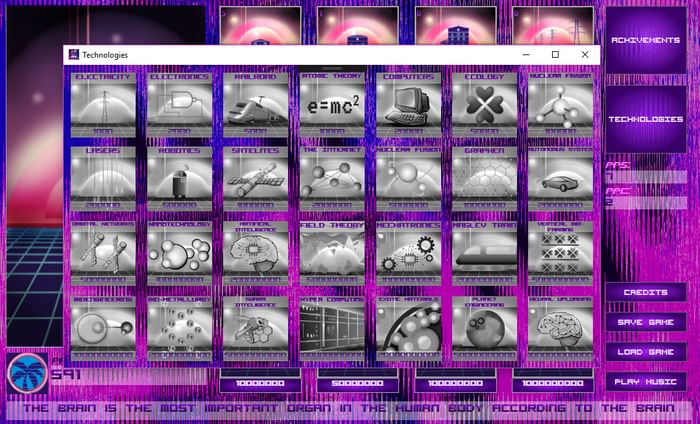 Any feedback is welcome, especially...
Discuss topics related to indie game development

For paid/unpaid job postings, announcements and offering of services

Discuss forum rules, make suggestions and request badges.

Discuss forum rules and make suggestions on how to improve the community. Forum specific announcements from administrators and moderators will be posted here as well.

Latest:

Why my post is awaiting moderator approval? Esteban5XG,

Feb 5, 2019

Think you deserve one of the forum badges? Request it here.

Latest:

Indie Author Request bantamcitygames,

Nov 26, 2018